Our Products
Ceramic IR Heaters
(FSR Series)
Elstein FSR/285L and FSR/285S panel heaters are ceramic infrared heaters, which are designed for operating temperatures up to 720 °C. Surface ratings of up to 67 kW/m² can be installed.
These heaters are made using a full-pour casting ceramic process and are characterised by their concave design. Due to the design of this type, there is a space between the heater and mounting plate, which reduces the heat absorbed by the wiring space.
The type FSR/285L enables placing a thermal insulation layer between the infrared heater and the wiring compartment of the heating panel.
With its Ceramic IR Heaters of the series FSR, the company Elstein-Werk has been setting design, type, power and quality standards, recognised worldwide since 1952, for ceramic infrared panel heaters.
Our Ceramic Infrared Heaters are available in 2 standard models :
Full Length 285mm(FSR) 270gm 1000 to 1200 W
Half Length 285mm (FSR/2) 230gm 1000 to 1200 W
Features:
The material used for the production do not oxidize therefore the surface always remains clean and do not wear out
As the coil is embedded in ceramic material, it can be installed in any possible position
Applications
In Thermoforming & Vacuum Forming Machines
In PVC Pipe Belling / Socketing Machines
In Hot Stamping Machines
As Heat Therapy Equipment
In Shrink Packaging
Technical Details :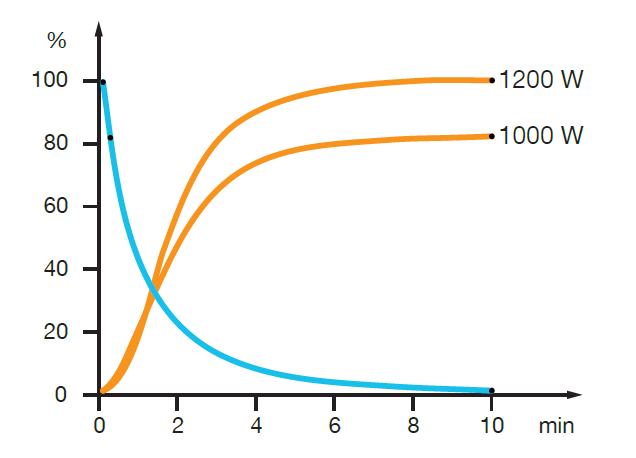 Type // Weight g // Wattage W
FSR/285L
1000
1200
FSR/285S
1000
1200
Surface rating
kW/ m²
55.6
66.7
Typical operating temperature
°C
650
720
Maximum permissible temperature
°C
750
750
Wavelength range
µm
2 - 10
Further Information :
| Standard Design | Thermocouple Heater | Variants |
| --- | --- | --- |
| operating voltage 230 V | Designation T-FSR/285L, | special wattages |
| ceramic full-pour casting | T-FSR/285S | special voltages |
| leads 85 mm | Integrated thermocouple | extended leads |
| Elstein standard socket | Type K (NiCr-Ni) | Leads with ring terminals |
| mounting set | TC leads 100 mm | Coloured glazes |
Consideration :
The power can be controlled using thermocouple heaters together with TRD 1 temperature controllers, TSE thyristor switching units and other accessories.
The national safety regulations must be complied with for the respective application, for example, the IEC or EN standard 60519-1, Safety in electrical heating installations.
Our instructions for mounting, operation and safety must be observed.